SpiderFX is a leading provider of 3D scanning and printing solution for the film production industry. With offices in Ireland and the UK,  we offer unrivalled portability, speed, and flexibility.
Our team can help with everything from  speeding up digital asset creation for VFX and detailed prop replicas, to providing excellent alternatives to traditional processes used in prosthetics, model making and practical effects. Almost every production department can benefit from utilising our 3D services as part of their workflow.
Vikings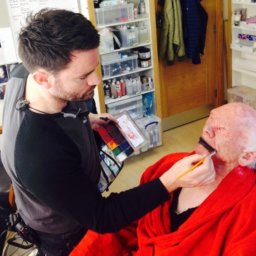 I have worked with 3D SpiderFX on the show Vikings for three seasons. They have
helped transform the dynamic and workflow of almost every aspect of the
Prosthetics and Make up department. They are fast, professional,
versatile, and have helped seamlessly bridge Prosthetic Make- up and Visual
effects threshold effortlessly.
Thomas McInerney
Makeup Department Head
Vikings
Irish Address:
Unit 2 Ashbourne Business Centre,
Ballybin road,
Ashbourne,
County Meath
Tel: +353 1 849 9476